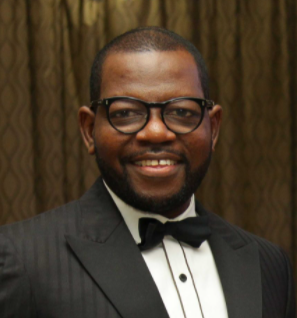 Kehinde Aina
Partner
---

Kehinde Aina, a Sir Alexander Darnley Award nominee redefined the practice of law in Nigeria with notable changes in justice administration when he founded The Lagos Multi-Door Courthouse, the first connected ADR Centre in Africa. Thereafter, he saw to its replication in almost twenty state courts, established the Court of Appeal Mediation Centre and the Supreme Court Mediation Centre in Nigeria. As a lead partner in one of Africa's leading law firms, Aina Blankson, he is known for his professionalism, competence and visionary leadership. His core competence in mergers and acquisitions, corporate finance, litigation, international commercial arbitration and mediation has resulted in a number of cross border representation for multinationals and governments.

A sought-after corporate lawyer, litigator, renowned mediator and international arbitrator, he has been involved in a wide range of corporate finance, capital raise and oil and gas projects including maritime. The catalogue of transactional experience of Kehinde Aina include the Nigerian revolutionary banking sector consolidation which resulted in his representation of over fifty banks and his lead role in the merger of nine commercial banks. His numerous oil and gas experience include structuring the Nigerian Content Fund and the Ministerial Regulations for the oil and gas industry in which he led seven other law firms. The string of commercial transactions which Kehinde has led include the Nova Capital $2Billion capital raise, the R500Million golf estate acquisition in South Africa, the $350Million Atlantic LNG project, the Chad-Cameroon Petroleum Development Pipeline project, the 20billion pounds Shell Petroleum oil spillage negotiations, and numerous arbitration matters under the ICC, LCIA and the Singapore Arbitration Rules amongst others. His mediation credential is second to none in Africa.

A Consultant to the World Bank, International Finance Corporation, and the United Nations, he has advised on projects in West Africa, East Africa, South Africa, Asia, Middle East and the United Kingdom. His work in Africa involves workplace dispute management, construction, and oil and gas-related disputes including dispute systems design for governments and multinational corporations in Nigeria, Ghana, Cameroon, Benin, Liberia, Kenya, and Siera Leone.

A respected former justice of the Supreme Court of Nigeria, Hon. Justice Kayode Eso, described Kehinde Aina as "a seasoned lawyer, imbued with the spirit of selfless service. He is an asset to the country". Without any application, he was approached by Ashoka, admitted Fellow of the esteemed international body which afforded meaningful support in the early days of his career. The books authored by Kehinde Aina include Commercial Mediation, Investment Treaty Arbitration, Plea Bargaining and Structured Finance. He has a first degree in Political Science, a second degree in Law along with a Master's Law Degree.

Selected Accolades

"While Kehinde Aina is often commended for being the brains behind the Multi-Door Courthouse concept in most judiciaries in Nigeria, it is hardly remembered that he financed the establishment of the Lagos Multi-Door Courthouse, spent time away from his lucrative law practice to build, grow and entrench the new project and at the appropriate time handed over the project to the judiciary. He never earned a kobo. This in my view is commendable. I believe his example is worthy of emulation."
Hon. Justice Muhammadu Lawal Uwais, GCON
(Former Chief Justice, Supreme Court of Nigeria)

"We found him to be very well prepared, professional, knowledgeable, impartial, and skilled at overcoming entrenched positions. It is my opinion along with the representatives of Shell that a resolution would not have been possible and the entire transaction scuttled if not for the professional skills displayed by Kehinde Aina"
D. Herron
Julius Berger Nigeria, Plc

"His understanding of issues regarding the capital market, deal structuring and mergers and acquisitions is very sublime, commendable and worthy of note"
International Financial Law Review (IFLR)