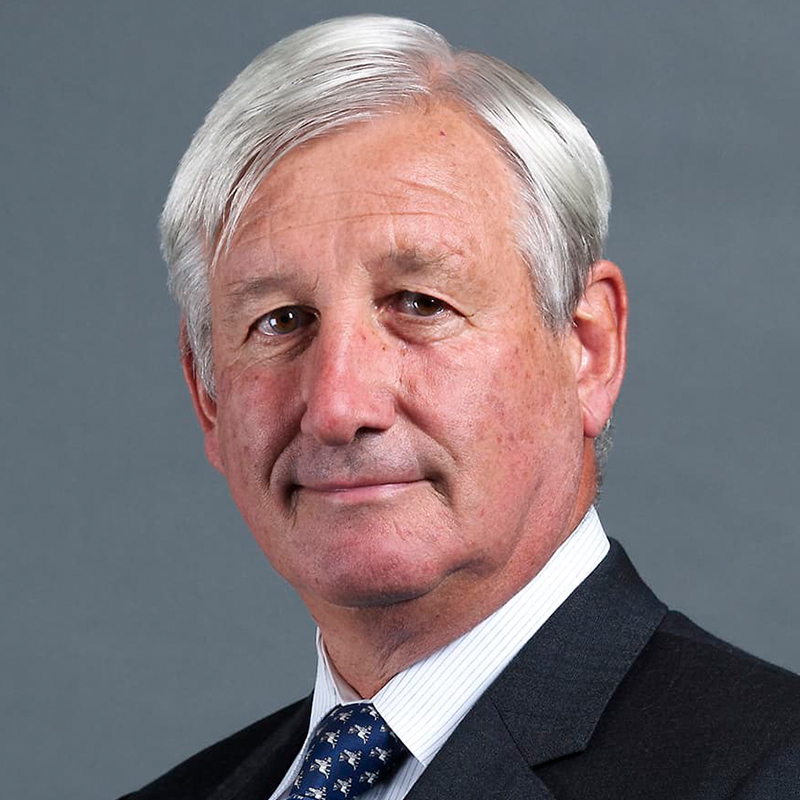 Edwin Glasgow
Advisory Board
---
EDWIN GLASGOW CBE, FCIArb, QC Edwin Glasgow is a member of Thirty Nine Essex Chambers and also practices as an arbitrator and mediator in Maxwell Chambers, Singapore. He was called to the Bar in 1969 and took silk in 1987.

Edwin Glasgow QC has extensive experience as an arbitrator, mediator and adjudicator. He is a popular arbitrator and an outstandingly successful mediator having successfully settled in excess of 90 per cent of the matters in which he has been appointed mediator, both domestically and internationally. Edwin has extensive experience in Africa over many years as well as the Middle and Far East. In addition to the institutional appointments he has received from leading arbitral institutions, including ICC and LCIA, he accepts appointments in ad hoc arbitrations. Edwin is also the chairman of the Singapore International Mediation Centre.

With a career in the law spanning more than 45 years, Edwin has extensive experience in commercial, construction, and general litigation, as counsel, arbitrator and mediator; specializing in the resolution of substantial and complex construction and commercial disputes and professional negligence matters. In addition to his UK practice he has been involved in commercial and civil engineering litigation and dispute resolution in USA, Hong Kong, Africa, Australia, the Middle East, the Far East, Mauritius and the Caribbean; professional negligence in Singapore and USA; and human rights cases in a number of jurisdictions including Malaysia and Africa.

Edwin has been involved in many of the public inquiries and litigations associated with major disasters and other high-profile events during the past two decades, including Piper Alpha, the Guinness DTI inquiry and the Bloody Sunday inquiry. He was chairman of the Financial Reporting Review Panel between 1992 and 1998. He also has a particular interest in legal education: he is chairman of the International Advocacy Training Council and a past chairman of the Bar's Advocacy Training Council. Edwin has served as a judge on several prestigious panels and lectured on law and advocacy around the world. He also has extensive experience in sporting matters, and is the president of the FIA International Tribunal. In 2013 Edwin was presented with a Lifetime Achievement Award by leading legal directory group Chambers & Partners in London. He has also won an award for services to the law in Southern Africa.

A Solicitor in 1987 and for the first ten years of his legal career, worked in private practice, ultimately achieving partnership in a small niche city firm. In 1997 Keith decided upon a change of direction and joined Tibbett & Britten Group PLC ("T&B") as their first in-house legal appointment. Prior to Exel PLC's acquisition of T&B in 2004 Keith held the positions of Company Secretary and Global Head of Legal.

Exel PLC was acquired by DP DHL in 2005. In 2006 Keith was appointed Vice President, Head of Legal, Emerging Markets for DP DHL and since late 2012 has been Senior Vice President, Head of Legal, UKIEEMEA. The DP DHL UKIEEMEA Legal Department comprises 56 lawyers and support staff located throughout the region and serves all DP DHL Business Units, with a combined revenue of in excess of 9 Billion Euros.

Edwin is a regular speaker to external law firms on the importance of Strategy, Business Development and Exemplary Service Delivery. He has assisted a number of law firms on their strategic endeavors; has been a member of the Sandpiper Global Law Leaders Conference Faculty for the past two years and was listed in the 2013 UK GC Power List.